Lenses Product Listing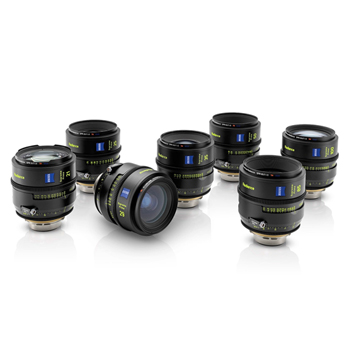 Zeiss Supreme Prime T1.5 Lens Set
The ZEISS Supreme Prime lenses are designed for cinematic large-format sensor coverage,
making them the ideal choice for current and future camera systems. At T1.5 the ZEISS Supreme Primes demonstrate their unsurpassed craftsmanship in tricky low-light environments. They give the creator absolute control by revealing subtly nuanced details in deep shadows and bright highlights. Aesthetic focus fall-off and elegant bokeh.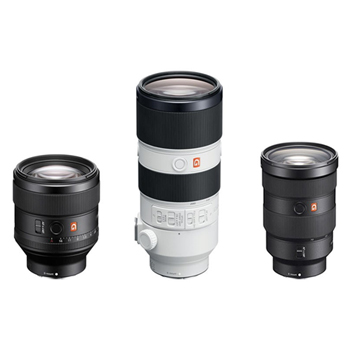 SONY G-Master Lenses
Alongside the super-fast a6300, Sony has released details of a new,
ultra-high-resolution lens lineup optimized for its full-frame E-mount cameras: the G Master series. Starting off with a collection of much desired focal lengths and apertures from 24 to 200mm, almost all the bases are covered. This includes the mid-range FE 24-70mm f/2.8 GM zoom, a near-perfect FE 85mm f/1.4 GM portrait prime, and a telephoto staple in the form of the FE 70-200mm f/2.8 GM OSS.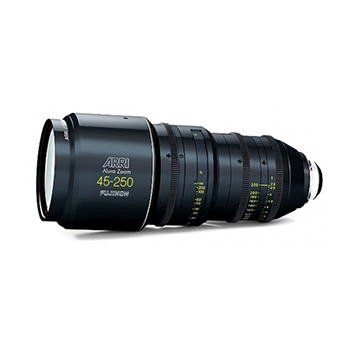 Arri Fujinon Alura 45 - 250mm T2.6 Zoom Lens
Arri and Fujinon have joined their extensive expertise to create a completely new family of modern cine zooms.
Using the latest in optical design technology and innovative manufacturing techniques, the Arri/FujinonAlura Zooms combine the highest optical performance with an amazingly small size, weight and price.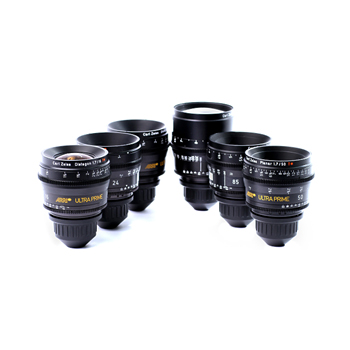 Set Of Arri Ultra Primes T1.9
Ultra Prime Lenses have the widest focal range of any prime lens set available to cover every cinematic need:
from the unique Ultra Prime 8R extreme wide angle lens to the best telephoto lens designed specifically for motion pictures, the Ultra Prime 180 mm, giving you the flexibility to get the coverage you want.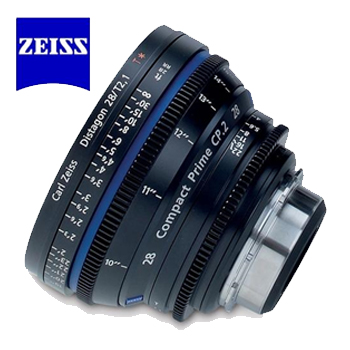 Set of Zeiss CP.2 Super Speed T1.5 Lenses
Full-frame coverage.
Compact size and low weight of 1.1 kg.
Standard focus and iris gear positions.
T1.5 for use in low-light situations and for cinematic depth of field.
Robust cine-style housing with the ability to utilize a follow-focus system.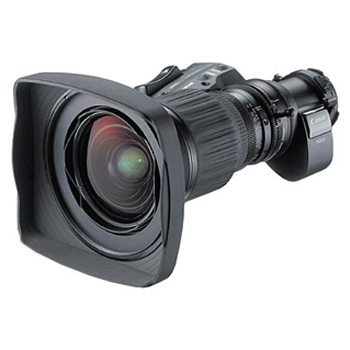 Canon HJ14 x 4.3 Lense
The widest HD lens available with a range 4.3mm - 60 mm.
This extends to 8.6mm - 120mm with the 2x extender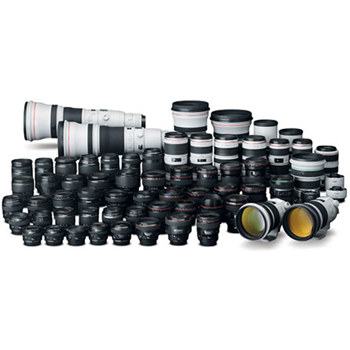 Canon EF series Lenses
Canon EF Mount L series lenses
16-35 L series
70-200 ISM II L series
24-70 L series
50 MM (1.2/1.4/1.8)
100-400 L series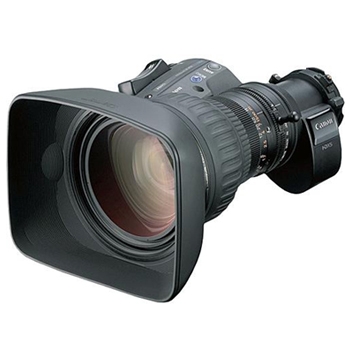 Canon HJ22 7.6 x 168mm HD Lens
2/3″ Bayonet
7.6-168mm Focal Length
Servo/Manual Focus
Servo/Manual Zoom
22x Zoom
Shuttle Shot
Frame and Speed Preset
2x Extender
Reduced Weight